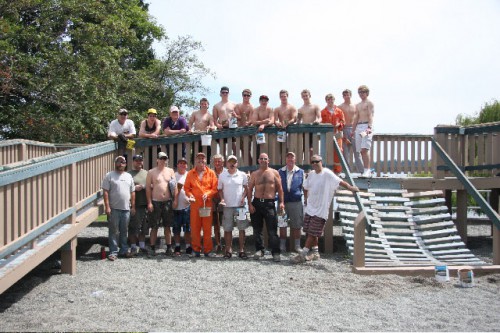 In 1988, the Ladysmith Kinsmen built a new playground at Transfer Beach. The old rusty equipment that was there was unsafe and the Town was removing it, so the club stepped forward with a plan to build a $60,000 playground.
Over the next year the club built their very own "made in Ladysmith" adventure playground at the beach.
In 2015, the new one was put in place!